November 19, 2014
Back Road Memories
By David Dubov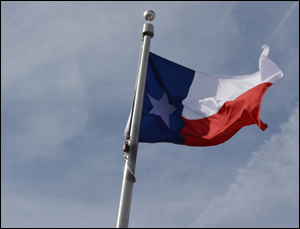 I grew up in Central and West Texas in the 1960s, and my father was a photographer. Those two facts seem unrelated, but their combination meant that as a child, I spent many interesting days on the back roads of my home state, traveling to small towns and rural locations in search of my father's perfect shot.
He'd get up early in the morning on the weekends, after working hard during the week at a camera store, or, in later years, for the State MHMR mental health department. He'd bundle my brother and me into the car early in the morning (usually under protest if we weren't too sleepy) and give my mother some peace for a few hours, while we went exploring.
He was fascinated by run-down and beat-up old buildings, and how their ruined state contrasted with the youth of his children, set in a bright and sunny Texas landscape. That meant going to very tiny towns where old barns, abandoned storefronts, and disintegrating farmhouses could be found to make that dream a reality.
And that meant many miles on the back roads of a very big state. Now, if you've never been to Texas, you probably think of it as a desert filled with cactus, cowboys, and tumbleweed, mesas outlined against the endless sky. But there is much more to it than that: from the piney woods in the east of the state, to the plains in the north, the hills and lakes of the central region, to the seashore of the Gulf of Mexico.
All of these diverse landscapes are threaded together by an extensive (and very well-maintained) network of rural roads – or, in Texas-speak "farm to market roads", numbered with the prefix FM. Small towns with such names as Notrees, Sweetwater, Buda, Rosebud, and North Zulch occupy time-honored places along these roads, but even back in the 1960s they were fading back into their piney woods, plains, coastal scrub, and desert sand. It's never been easy to make a rural living and the unforgiving nature of the Texas land, boom and bust oil economy, and, yes, the coming of the Interstate, spelled the ebbing of many small town lives.
My father wanted to document this passing state, and wandered with us on the back roads, exposing us and his film to a wider, gentler, sunburnt, softer world outside the confines of our comfortable suburban life.
---