A monthly update on AASHTO's 100th anniversary. Published the third week of each month. Subscribe to receive this in your inbox!
March 26, 2014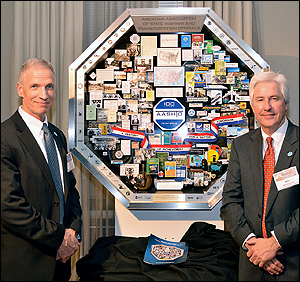 AASHTO Unveils Shadowbox Commemorating 100 Years of Transportation History
AASHTO Executive Director Bud Wright unveiled a special shadowbox commemorating AASHTO's 100th anniversary during a Washington Briefing reception last month. The large shadowbox is a major piece of the association's centennial celebration created to highlight the member transportation departments' accomplishments throughout the last 100 years in transportation and within AASHTO. Read More
---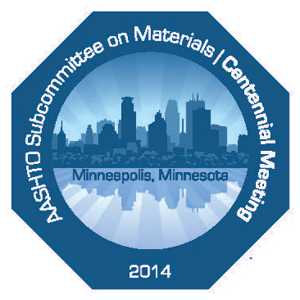 AASHTO Highway Subcommittee on Materials to Hold 100th Meeting
While AASHTO is this year celebrating its centennial, many of its committees and subcommittees were created years or decades after the organization's inception. However, the Standing Committee on Highways' Materials subcommittee will this summer hold its 100th meeting in Minneapolis. Read More
---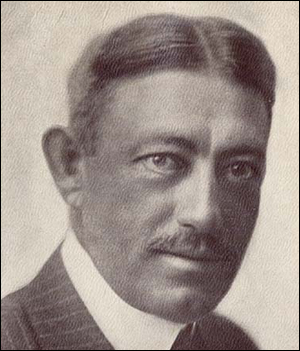 One Hundred Years Ago Today in Transportation...
His name was Henry C. Ostermann and, less than nine months after the Lincoln Highway Association (LHA) had been established to promote the creation of that route and close to only five months following the nationwide dedication ceremonies for that road, he spoke to a group in Delphos, Ohio, about that ambitious coast-to-coast enterprise. Read More
---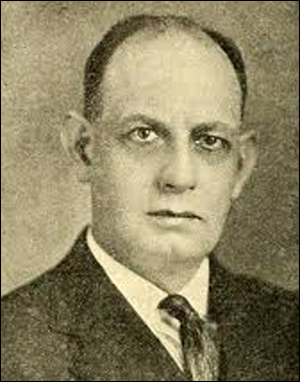 AASHTO Presidential Profile: Frank Page, North Carolina
Frank Page of North Carolina served as AASHO president just over a decade after the association had been established. His time in office, as a matter of fact, would mark a significant time for the association's history and in particular the fruition of its key achievements: designating the routes for the U.S. Numbered Highway System. Read More
---
Then and Now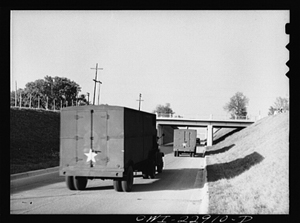 The War's Effect on Highway Planning
The following piece, published in the April 1942 issue of American Highways, discusses how transportation, specifically highways, related to not just to winning World War II but also how the time was critical for the entire future of planning and constructing highways. Check out the piece below, written by Michigan State Highway Commissioner G. Donald Kennedy, to learn how AASHO dealt with this very sensitive time and how state DOTs planned to move forward through and after the war with highway planning. Read More
---
Did You Know?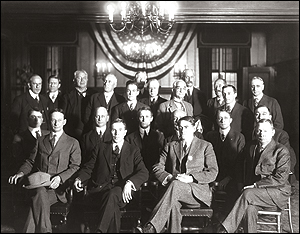 A total of 27 states were represented at the first AASHO meeting at the Raleigh Hotel in Washington, D.C. on Dec. 12, 1914. Seventeen of the states were actually represented in person by either by their highway commissioners or engineers, however, and the remaining 10 were represented instead by proxy. Read More
---