August 22, 2013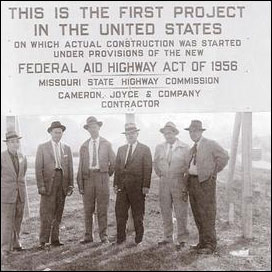 AASHTO Introduces Centennial Website, Newsletter
The American Association of State Highway and Transportation Officials has officially launched its new website to honor and recognize the association's 100th anniversary. Read More
---
Did You Know?
AASHO provided strong support for the creation of the Interstate Highway System, with association officials spending considerable time before Congress testifying on behalf of that proposed program. Read More
---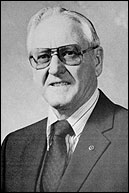 AASHTO Presidential Profile: Leno Menghini, Wyoming
As AASHTO neared its 75th anniversary, the transportation association turned to Leno Menghini to be its president. Read More
---
One Hundred Years Ago Today in Transportation...
In a year during which states across the nation increasingly promoted the creation of better roads, the Good Roads movement took on even more urgency than usual in Arkansas. Read More
---