November 21, 2013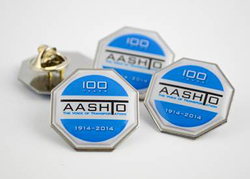 AASHTO "Gears Up" for Centennial Celebration
As most readers are aware, the year 2014 marks AASHTO's 100th anniversary, and we're gearing up for the year-long celebration—literally. To help you participate, we have designed a collection of fun and functional gear and items, all branded with our centennial logo.
Our Centennial Collection includes such items as t-shirts, golf shirts, baseball caps, travel mugs, flashlights, lapel pins, and more. To view the full collection, or to place an order, visit the AASHTO Centennial Shop online on the AASHTO Bookstore.
For more information about the AASHTO Centennial Celebration, visit centennial.transportation.org.
---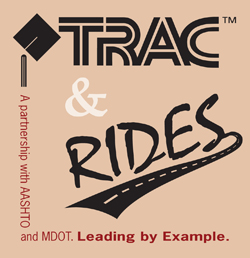 Did You Know?
AASHTO has long been involved in transportation education, helping schools generate student interest in careers in transportation to ensure a stronger field of professionals for the future. Read More
---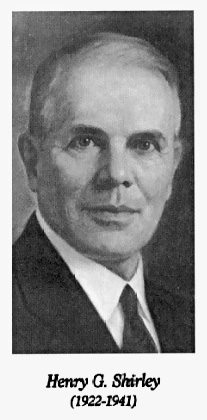 AASHTO Presidential Profile: Henry G. Shirley, Maryland
At the first official meeting of the American Association of State Highway Officials (AASHO) on Dec. 12, 1914, at the Raleigh Hotel in Washington, D.C., delegates selected Henry Garnett Shirley as the new association's first president.

Shirley was one of the people who helped to lay the groundwork for the entire organization as we know it today. He also was AASHTO's only president who served more than one term. Read More
---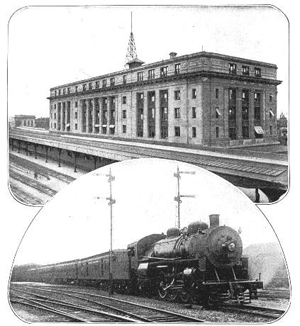 One Hundred Years Ago Today in Transportation...
A major technological breakthrough in transportation took place when wireless messages—sent in Morse code without any direct electrical connections involved—from two railroad stations to a train crew on the move were successfully transmitted. That pioneering test in wireless telegraphy specifically occurred in the northeastern United States between a No. 3 Lackawanna Limited train traveling about 60 miles per hour and the stations located at Scranton, Penn., and Binghamton, N.Y. Read More
---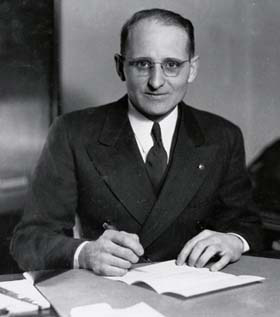 Then and Now
Safety
The following speech was delivered by Sen. Francis Case of South Dakota at the 39th Annual Meeting of the American Association of State Highway Officials in Pittsburgh on Nov. 10, 1953. It was published in the January 1954 edition of AASHO's American Highways publication. Read More
---