A monthly update on AASHTO's 100th anniversary. Published the third week of each month. Subscribe to receive this in your inbox!
June 18, 2014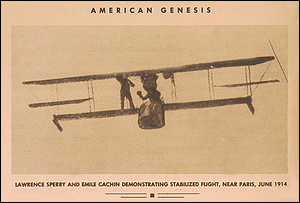 One Hundred Years Ago Today in Transportation...
A major stride in aviation started out on the banks of the River Seine in France when an American named Lawrence Sperry took to the sky in a plane equipped with a new invention of his – the first automatic pilot (autopilot) that was especially made for that mode of transportation. That history-making flight on that sunny Thursday occurred as part of the Councours de la Securité en Aéroplane (Airplane Safety Competition). Read More
---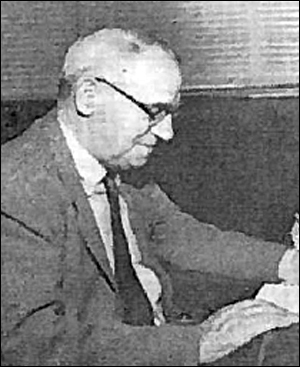 AASHTO Presidential Profile: George T. McCoy, California
Nearly 40 years after the association was founded, AASHO selected George T. McCoy – described in American Highways magazine as the "Real McCoy" – as its 42nd president. McCoy, the state highway engineer of California, was elected president at the annual meeting in Seattle, Washington, in November 1954. He took over that leadership role at an eventful and important time for the association, when Alfred E. Johnson would start his longtime tenure as AASHO's third executive secretary and state highway officials were among those working hardest to help bring into existence the Interstate System. Read More
---
Then and Now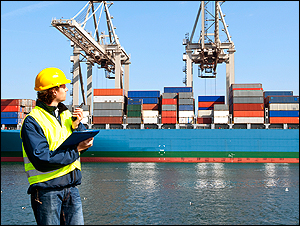 Transportation for a Competitive America
The following speech was given by then-AASHTO President and Iowa Department of Transportation Director Darrel Rensink at the AASHTO 82nd Annual Meeting, held in Buffalo, N.Y., in 1996. Rensink rang in his year as AASHTO President by stressing the importance of transportation investment in continuing to growth the economy. At the time, the economy was fairing quite well, but transportation infrastructure investment was not at the level Rensink said it should be, which he said limited even broader economic opportunities. Today, transportation advocates make the same argument, though in tougher economic times: Strong transportation investment is vital in growing the economy and providing opportunities for citizens across the country and make us more competitive. Check out an excerpt of Rensink's remarks. Read More
---
Did You Know?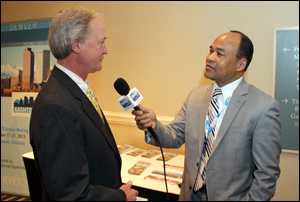 AASHTO is on YouTube!
AASHTO's news products expand beyond print and web publications. We are also on video!
The AASHTO founders might have envisioned the national transportation system we currently enjoy, but they probably did not imagine anything like the internet. So, it may not seem so obvious that AASHTO has had a major presence online and in social media for several years. Read More
---